The psychological stress over the past year and a half could make 2021 the year where the Philippines truly tackle stigma against suicide and speak openly about mental health issues, says Jeff Bansigan.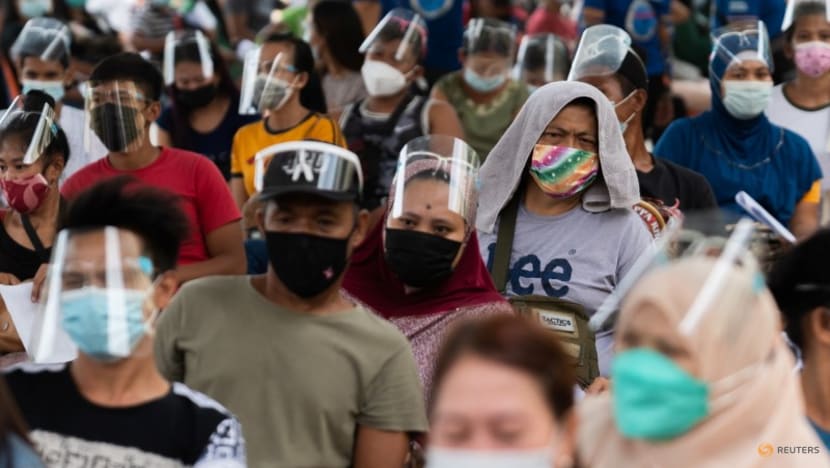 MANILA: In the Philippines, worries among Filipinos in Metro Manila are rising with the latest rounds of on-and-off hard lockdowns imposed by the central government to flatten the growing number of COVID-19 infections.
A string of suicides over the past two weeks has sparked a conversation about stress, depression and when the Philippines can escape this endless hell of COVID-19 restrictions.
A 22-year-old farmer in Roxas City in Capiz took his own life on Aug 2 after a long struggle with severe depression that began when his family income was displaced by the pandemic.
The following day, a ten-year-old boy hanged himself his family's home in Cebu, Philippines. A concerned neighbour called the police but by the time officers arrived at the scene, it was too late.
On the same day, a caretaker of a farm in the southern town of Nasipit in Butuan city in the Southern Philippines, also ended his life.
These three cases were among the latest alarming cases of suicide in the country blamed on the COVID-19 pandemic.
There is little end in sight, with the Delta variant on the loose in the country.
And so President Rodrigo Duterte has approved the imposition of more lockdown measures on Metro Manila, home to 14 million, and four outer-lying suburban provinces under a hard lockdown for two weeks in August to curb the latest spike in infections.
Only essential business and sectors such as hospitals, supermarkets, delivery services and manufacturing can remain fully operational.
AN EPIDEMIC OF STRESS AND DEPRESSION
While the Philippine does it best to cope with a catastrophic surge in COVID-19 cases, it should also be wary of the astronomical rise in cases of frustration, stress and a loss of hope.
With some of the world's longest lockdowns, the Philippines' rates of suicide deaths have already grown by 57 per cent in 2020 compared to a year before.
Across the Philippines, self-harm cases went up, with 4,420 deaths were logged in 2020, according to the Philippines Statistics Authority (PSA).
These numbers belie a much larger problem. Annually, data from the United Nation's World Health Organization suggest there are more than 20 suicide attempts for every successful attempt of suicide.
The international organisation noted that suicides and suicide attempts have a ripple effect that impacts families, friends, communities and societies.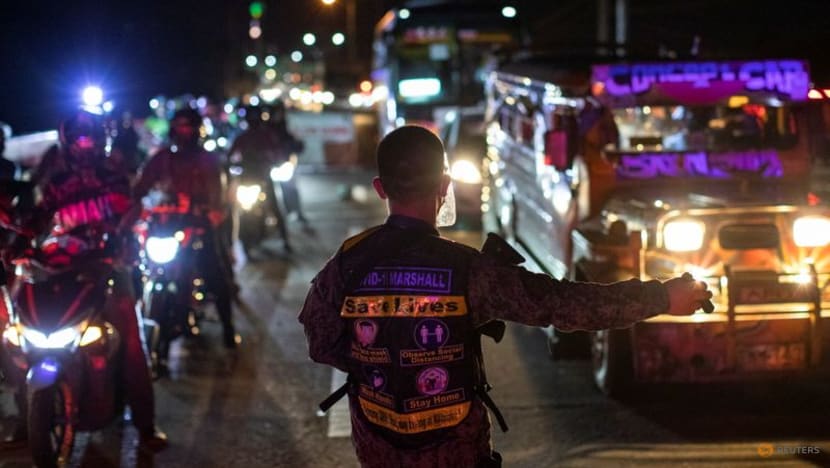 Suicide is also now the 25th leading cause of death in the Philippines– up in six notches from 31st in 2019. One in 10 Filipino young adults have experienced moderate to severe depression.
PANDEMIC FATIGUE
Pandemic fatigue, according to experts, is endangering the general public's mental health with millions of Filipinos suffering a massive psychological toll.
The country has been in various stages of quarantine orders since March last year, and schools have remained shut.
Randy Dellosa, a psychiatrist, revealed in past interviews that Filipinos have grown "sick and tired" of trying to adjust to a new warped, normal.
As early as last year, the National Center for Mental Health, a government agency involved in preventing suicide, noted a huge spike in distress calls from March to August 2020 when hard-lockdowns were imposed nationwide to curb the increasing cases of COVID-19.
They say callers had anxiety-related concerns about livelihoods amid a raging pandemic. About 3.764 million Filipinos are unemployed.
The Philippine economy shrunk by 9 .6 per cent last year, and saw some of the worst performance in almost 40 years. Gross domestic product continues to drop by 4.2 per cent in the first quarter of 2021.
SUICIDES ARE PREVENTABLE
Jackia Lao, a social worker by profession, admits it can be prevented if families of the victims are sufficiently engaged.
She said that posts of possible would-be victims suffering from depression on any social media platform should not be taken lightly.
Loved ones and those close to people who may be going through a particularly challenging period should be sensitive and pay close attention, she said to me.
"Some have lost their jobs and if they cannot cope up or fix their problem, the only solution they see is to end their life," Ms Lao, who works for the government, added, noting lockdowns in the capital contributes to someone's decision to contemplating taking his or her own life.
With the alarming increase in figures, the Filipino government has made a push to enlist the help of more partners, with the Department of Justice seeking assistance from churches to counsel those impacted by the pandemic.
WE HAVE TO TALK ABOUT SUICIDE
The trouble is this image of tough-guy stoicism that Filipinos have in getting through this pandemic.
On the one hand, the harsh treatment of suicide as a taboo subject have had a deterrent effect and serves a practical purpose.
On the other hand, the longstanding stigma surrounding any talk of suicide can be counter-productive at a time when the country has sought to embrace mental health, with a law passed in 2018 sought to tackle discrimination against mental health patients.
Filipino society tends to wave off mental health challenges, seeing these as a sign of insufficient religious faith. But these repeated lockdowns suggest more tender care is needed when people open up to reveal their vulnerabilities.
While we do not want to put the thought of suicide in people's head, psychologists say it's worth asking those in crisis if they have thought about it, giving them an opening to speak more frankly about their challenges.
Ms Lao tells me some signs of whether people are on the edge include feelings of hopelessness, loneliness, a desire to distance themselves from others, and sometimes a change in eating and sleeping habits.
The Philippines may be in a rut for a while, with open-shut lockdowns to contain the surge in infections inevitable in the months ahead.
Only 11.4 million Filipinos have been fully vaccinated (just over 10 per cent of its population). The country aims to vaccinate another 58 million people by the end of the year, even opening vaccination centres 24 hours a day to speed up inoculation rates. Officials have secured 164 million vaccines for 2021 and over 28 million have been delivered.
While the country undergoes lockdown over these two weeks, doctors and psychiatrists suggest getting in touch with family or friends through text messaging, phone calls, or online chat to help prevent suicidal cases.
If you're in the Philippines and need mental health support, please call the National Center for Mental Health hotlines at 0917-899-USAP (8727) or 899-USAP (8727); or the Mind Matters hotline at 0918-942-4864.