Speaking to the G20 summit by video, China's president stresses vaccine cooperation and economic stability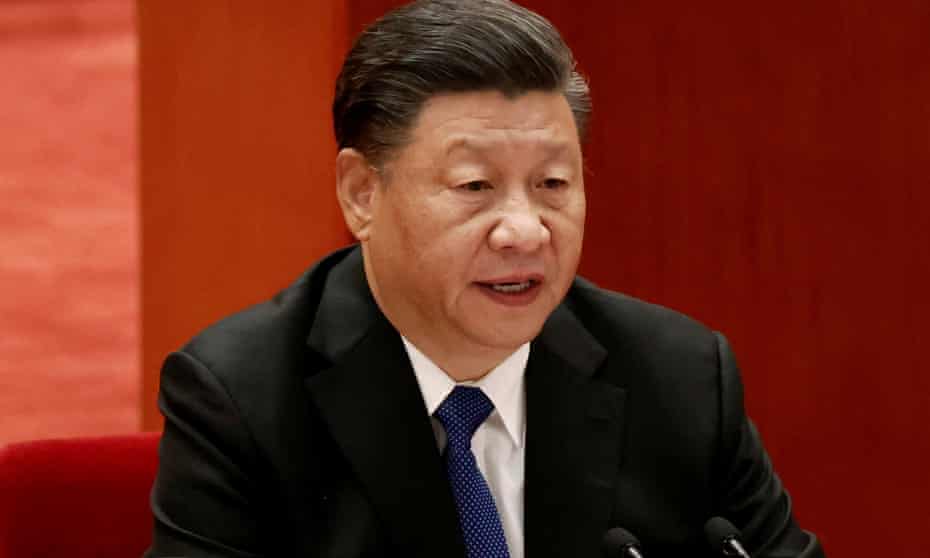 China's president, Xi Jinping, has called for mutual recognition of Covid-19 vaccines based on the World Health Organization's emergency use list, according to a transcript of his remarks delivered to leaders of the Group of 20 leaders' summit, published by the official Xinhua news agency.
Speaking to the participants in Rome via video link, Xi said China had provided more than 1.6bn Covid shots to the world, and was working with 16 nations to cooperate on manufacturing doses.
"China is willing to work with all parties to improve the accessibility and affordability of Covid-19 vaccines in developing countries," he said.
Two Chinese vaccines, one from Sinovac Biotech and one from Sinopharm, have been included in the WHO's emergency use list.
At the first in-person summit since the coronavirus pandemic began last year, the climate crisis, post-Covid-19 economic recovery and the global minimum corporate tax rate are on the agenda.