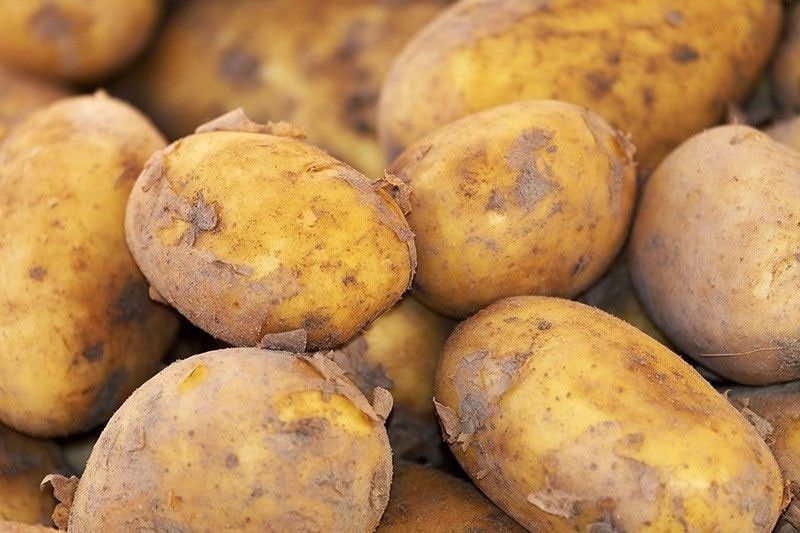 Manila, Philippines — The price of potatoes has risen, but is expected to normalize because of the harvest, which is seen to augment the supply of the root crop, the Department of Agriculture (DA) said yesterday.
Agriculture Assistant Secretary Arnel de Mesa linked the higher prices of potatoes and other crops to recent typhoons that entered and hit the Philippines.
"This (increase in the price of potatoes) may be attributed to the typhoons that hit the country during the months of July and August," De Mesa said in a statement released by the Presidential Communications Office
He added that the DA is looking into the situation, but is expecting the price to normalize because of the incoming supply.
"The peak of harvest within the last quarter of this year up to the first quarter of next year, 2024, will make a positive impact on the supply and prices of potatoes," the agriculture official said.
Data from the DA, whose secretary is President Marcos, showed that the average price of white potatoes from Oct. 16 to 20 was P229.19 per kilogram, higher than the P193.92 per kilogram from Oct. 9 to 13 and P172.33 per kilogram from Oct.  2 to 6.
As of Oct. 27, the price of potatoes ranges from P140 to P240 per kilogram.
Prices of onion and garlic, however, remain stable at Commonwealth, Guadalupe, Las Piñas, Marikina, Mega Q-mart, Muñoz, Pasay, Pasig, Quinta, San Andres, Muntinlupa and Pritil markets based on the daily monitoring conducted by the DA Agribusiness and Marketing Assistance Service.
Citing data on the average prices last September and October, De Mesa said the prices range from P140 to P142 per kilogram for local red onion, P125 to P130 per kilogram for local white onion, P120 to P125 per kilogram for imported white onion, P125 to P140 per kilogram for imported garlic and P500 per kilogram for local garlic.
Marcos has ordered a crackdown against smugglers and hoarders of agricultural goods, saying he would not tolerate activities that sabotage the economy.
Malacañang gave assurance that the DA has been regularly monitoring the prices of basic commodities and ensuring that the movement in the market value chain would be addressed quickly.