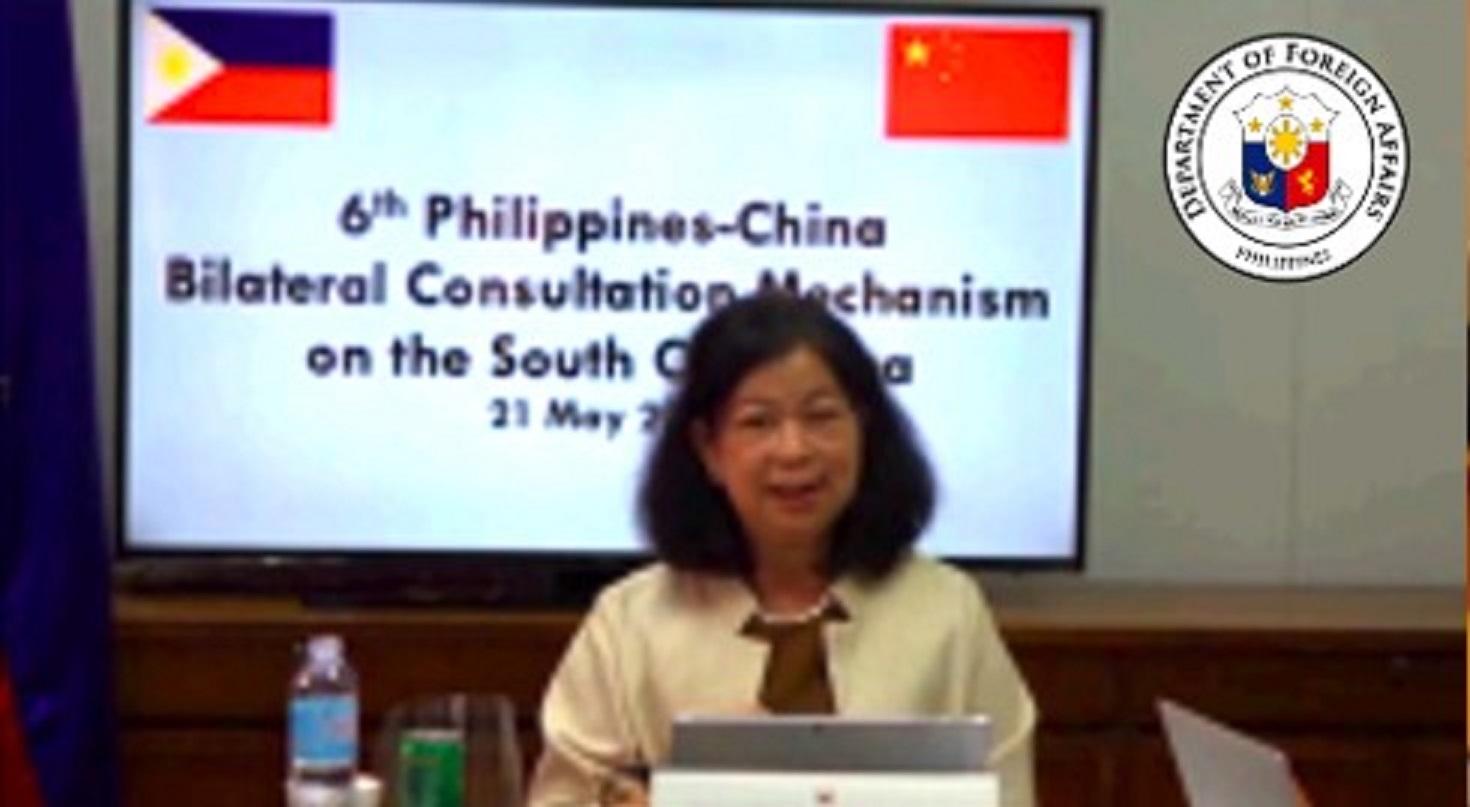 During the sixth meeting of the Bilateral Consultation Mechanism on the South China Sea attended by Philippine and Chinese delegations, the Philippines reiterated its call for respect and adherence to international law as well as the 2016 arbitral ruling that invalidated China's claims over the disputed waters.
According to the Department of Foreign Affairs (DFA), both delegations "had friendly and candid exchanges" on the West Philippine Sea situation during the consultation.
"There was mutual recognition of the importance of dialogue in easing tensions and understanding each country's position and intentions in the area," the DFA said in a statement.
"Both sides acknowledged the importance of addressing differences in an atmosphere of openness and cordiality to pave the way for practical cooperation and initiatives."
Foreign Affairs Acting Undersecretary for Bilateral Relations and ASEAN Affairs Elizabeth Buensuceso and Chinese Assistant Foreign Minister Wu Jianghao led their respective delegations.
Also during the meeting, the country highlighted the progress made in the settlement of the Filipino fishing vessel Gem-Ver that was nearly sunk after it was hit by a Chinese vessel at the Recto Bank in June 2019.
"The Philippine Department of Justice will take the lead in seeking just compensation for the victims in negotiations to be held next month," it said.
The DFA has filed numerous diplomatic protests with the Chinese government over the presence of militia vessels in the West Philippine Sea.  — DVM, GMA News