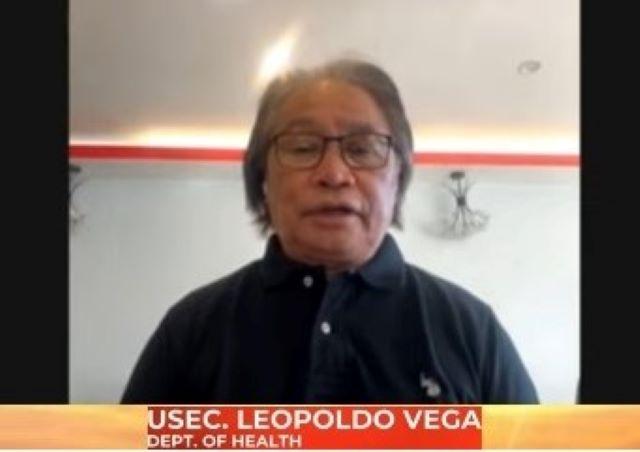 The Philippines may increase its COVID-19 immunity target from 70% to 100% of the country's population to prevent community transmission due to emerging coronavirus variants, a Department of Health official said Sunday.
In an interview over Super Radyo dzBB, DOH Undersecretary Leopoldo Vega said that the 70% herd immunity target could only protect people from severe infection of the original virus strain.
"Yung 70% yun yung sa original strain ng virus natin yung SARS-CoV-2. Ngayon nagkakaroon ng maraming variant, kailangan taasan ang herd immunity. In fact, target natin 90% or kung puwede 100%," said Vega.
(The 70% target for herd immunity is for the original strain of the coronavirus or SARS-CoV-2. But with the new variants, we need to raise the herd immunity to 90%, or possibly 100%.)
As of December 4, the National COVID-19 Vaccination Dashboard indicates that the Philippines registered more than 37 million fully-vaccinated individuals.
With the threat of the Omicron variant in the country, Vega urged the public to get vaccinated, adding that vaccines are effective against severe infection even with the variants.
"Ito ang isang pamamaraan na maka-stop sa transmission or viral loads ng COVID-19 sa isang tao" (This one of the ways to stop transmission or viral loads of COVID-19), said Vega when asked about government's plans to curb the spread of Omicron variant.
The new variant, which was first detected in South Africa, has been recorded in Europe, United States, and some parts of Asia.
Omicron is also tagged as a "variant of concern" along wit the Delta variant by the World Health Organization.
So far, the Philippines has not detected the Omicron variant in the country, but Malacañang is monitoring the results of genome sequencing of three travelers from South Africa, Burkina Faso, and Egypt, who tested positive for the coronavirus disease.-LBG, GMA News