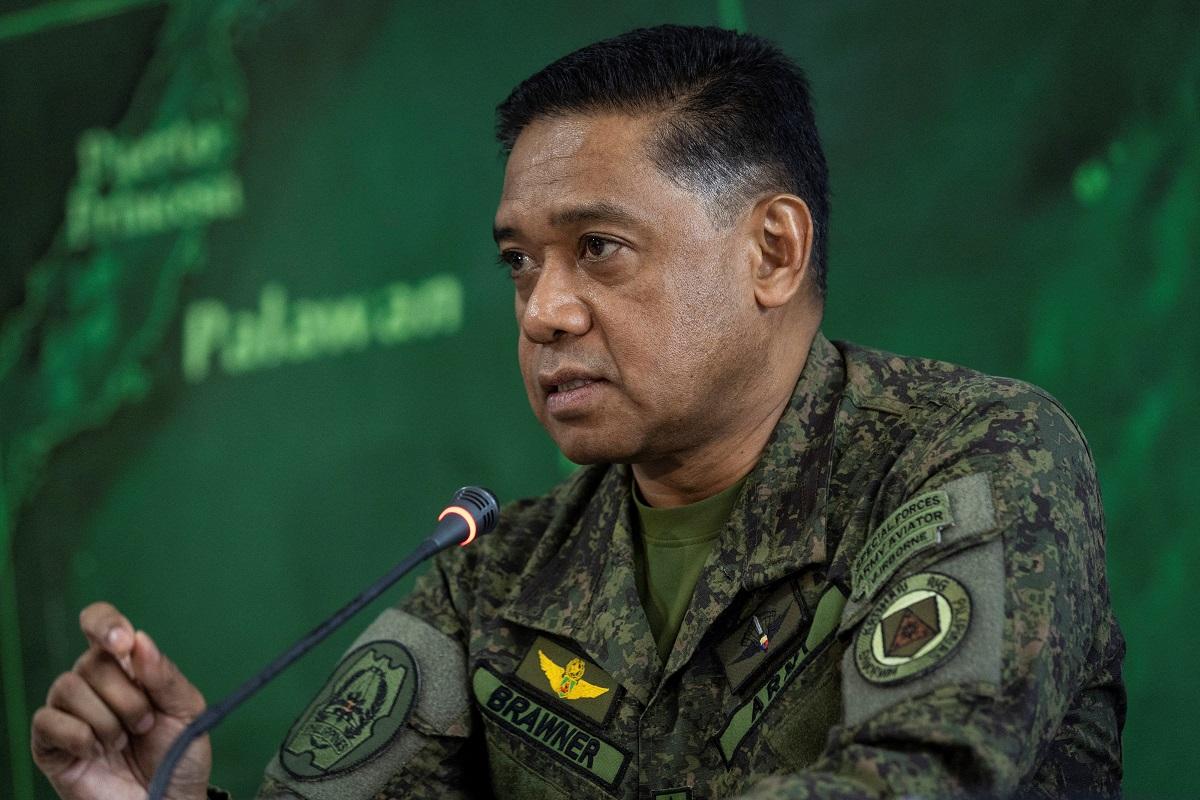 The Armed Forces of the Philippines needs P9 billion for the development and security of the features the country occupies in the West Philippine Sea, chief of staff General Romeo Brawner Jr. said on Thursday.
"There are a lot of estimates… but it is at P9 billion for the development of our islands. I hope it will be included," Brawner told reporters after his visit to Pag-asa Island with Speaker Martin Romualdez and leaders of the House of Representatives.
"The name of the game in the West Philippine Sea is effective presence. Ibig sabihin kung sino ang nandiyan, siya ay may control ng area na naroon," he added.
(It means whoever is present in the area has control.)
"We still have a lot of things to do, a lot of improvement to make, not just in Pag-asa Island but in other eight features," Brawner said.
For instance, Brawner said Pag-asa Islands served as rock-solid proof of the country's sovereignty since Filipinos occupied it under the jurisdiction and governance of the Kalayaan municipality in Palawan.
"Pag-asa island is the symbolism of our sovereignty and sovereign rights. It is the farthest island from our baseline. It is outside our exclusive economic zone but it is a territory occupied by Filipinos. There are 130 soldiers and police officers deployed in the Pag-asa island," Brawner said.
"That is why we are requesting more funding. We have to develop our islands and make them habitable for the soldiers and the community. We need to improve our facilities in the West Philippine Sea," he added.
Prior to the House of Representatives' final approval of the proposed P5.768 trillion budget for 2024 last week, House leaders issued a statement saying that the House would realign confidential and intelligence funds to those agencies that needed them most, especially those in the frontline of securing the country's exclusive economic zone on the West Philippine Sea which has been consistently subjected to Chinese aggression if not blockade. —NB, GMA Integrated News