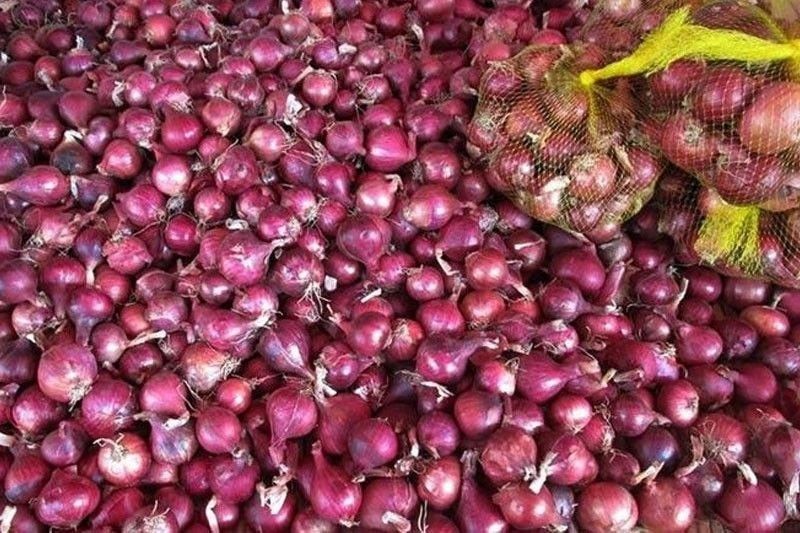 MANILA, Philippines — The retail price of onions has increased by P30 per kilo, setting the price to as high as P220 per kilo in Metro Manila markets compared to the prevailing prices a week ago, according to the Department of Agriculture (DA).
Based on the DA's latest monitoring, the retail prices of local red onions ranged between P80 and P220 per kilo; imported red onions, between P125 and P140 per kilo; local white onions, between P100 and P160 per kilo; and imported white onions between P80 and P200 per kilo.
As for DA's price watch five days ago or on Nov. 2, the highest retail price of local red onions was only P190 per kilo, which is P30 lower compared to the present P220 per kilo while imported white onions was only P160 per kilo or P40 cheaper compared to the current price of the imported white bulbs.
The retail price of local onions was highest in Pateros as it ranged between P200 and P220 per kilo.
Meanwhile, the retail price of the bulbs reached as high as P200 per kilo in La Huerta Market in Parañaque City.
The retail price of red onions reached as high as P720 in December 2022 amid the manipulation and hoarding of the bulbs as demand went up because of the holiday season.
Farmers' group Samahang Industriya ng Agrikultura chairman Rosendo So said that the retail price of onions should not exceed P200 per kilo as the buying price in the cold storage in Nueva Ecija was only at P80 per kilo.