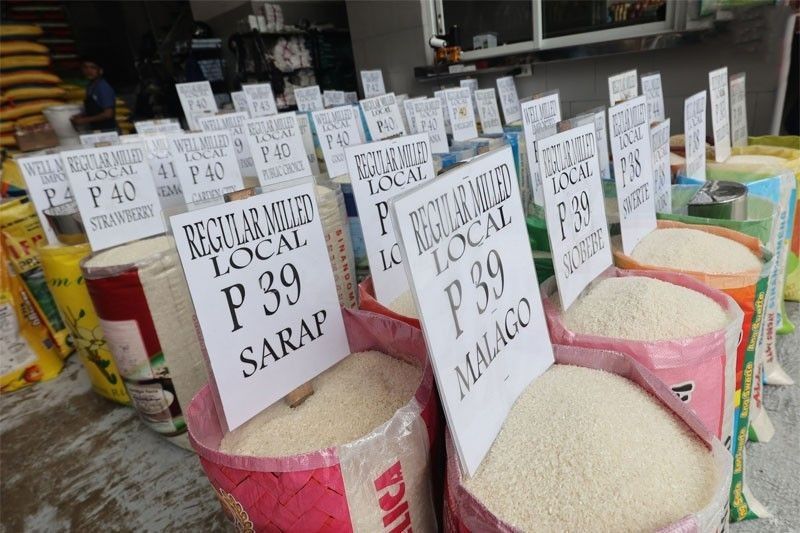 Manila, Philippines — President Ferdinand Marcos Jr. has announced the immediate removal of the price ceiling on rice after about a month since its imposition.
In a press conference on Wednesday, Marcos said that "as of today," the government is "lifting the price caps on rice, both for the regular-milled rice and the well-milled rice."
This comes after the Department of Agriculture and the Department of Trade and Industry presented "positive" indicators to Marcos on Tuesday reportedly showing the effectiveness of the price cap, which was implemented on September 5 to arrest surging rice prices
Executive Order No. 39 had imposed a P41 per kilogram cap on regular-milled rice and P45 per kilogram on well-milled rice.
"We are now removing the control. But we still have to fix the agricultural sector and help the poorest sectors," Marcos said.
Rice retailers have heavily opposed the price ceiling due to the larger overhead costs that come with trading the household staple.
Marcos' economic managers also admitted that they were "shocked" by the announcement, which was done while they were on an overseas trip.
The "contradictory" government policies on rice regulation had even prompted Sen. Risa Hontiveros to file a Senate resolution seeking a probe into it, particularly the setting of a price ceiling and removal of tariffs on rice.
During the press conference, Marcos vowed to provide continued assistance to farmers, even tapping his cousin – House Speaker Martin Romualdez – to mobilize lawmakers in Metro Manila in providing assistance to "underprivileged families."