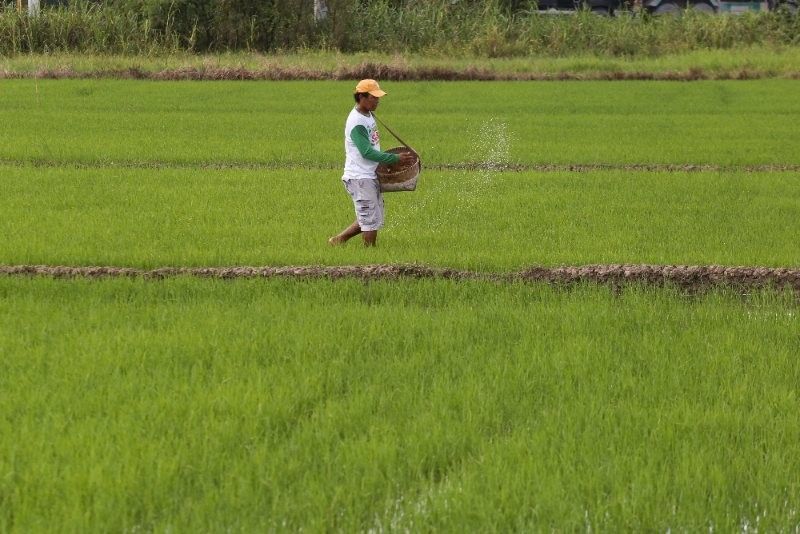 Manila, Philippines — President Ferdinand "Bongbong" Marcos Jr. has certified a measure imposing stiff penalties for agricultural economic sabotage as urgent, which expedites the bill's passage in the Senate.
Senate Bill 2432 seeks to repeal Republic Act 10845, also known as the Anti-Agricultural Smuggling Act of 2016.
Sen. Cynthia Villar, who chairs the committee on agriculture, food and agrarian reform, has criticized the existing law as a "failure" due to the Bureau of Customs recording zero convictions over seven years
The bill defines economic sabotage as an activity that "disrupts the economic by creating artificial shortage, promoting excessive importation, manipulating prices and supply, evading payment or underpayment of tariffs and custom duties, threatening local production and food security, gaining excessive profits by exploiting situations, creating scarcity, and entering into agreements that defeat fair competition to the prejudice of the public."
Under the proposed law, those who commit smuggling, hoarding, and profiteering will face life imprisonment and a fine thrice the value of the agricultural and fishery products involved.
Government officials or employees found to be accomplices in the commission of the crime will be permanently disqualified from holding public office and will forfeit employment-related monetary benefits.
The bill also aims to create the Anti-Agriculture Economic Sabotage Council, which will formulate a national plan to address economic sabotage crimes. The council will be chaired by the president or his designated permanent representative.
The president's move comes after the government began imposing a cap on rice prices to reduce the retail prices of the staple item and penalize hoarding. The Russia-Ukraine conflict, India's ban on the export of non-basmati white rice, and the unpredictability of oil prices have also contributed to rising costs of the grain.
The bill is in the interpellation phase in the Senate, while a technical working group is currently finalizing the version of the House of Representatives.