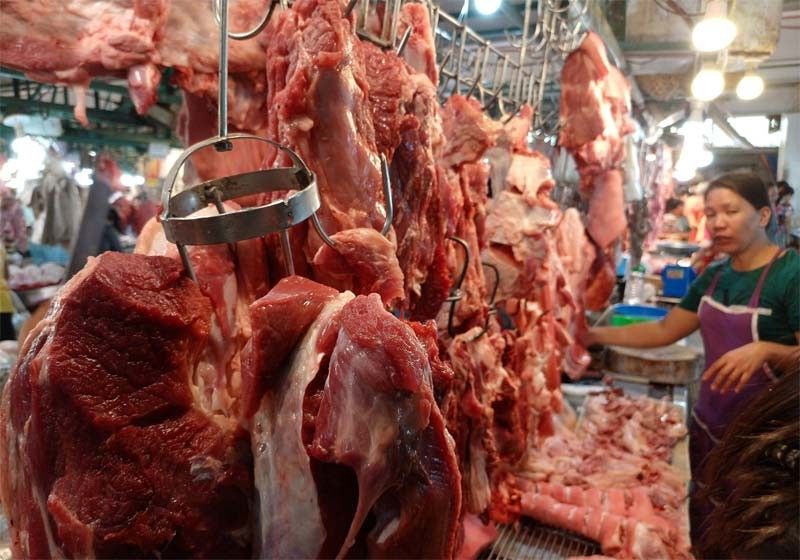 MANILA, Philippines — Local pork supply is projected to fall short in the fourth quarter of the year due to the expected surge in demand during the holiday season, requiring importation of the commodity to ensure adequate supply and stable prices, an official of the Department of Agriculture (DA) said yesterday.
The agency is projecting a supply shortfall on local pork of up to 10 days, DA Assistant Secretary and spokesman Arnel de Mesa told journalists yesterday
"The supply situation can be addressed by importation during the last quarter when demand for pork is high," De Mesa said.
"The shortage only covers local supply. That's why there is a need to balance our local production with our need to import, especially with African swine fever (ASF) cases in the country," he said.
De Mesa said that importation would keep the balance on our requirement, to ensure pork prices remain affordable.
Based on the DA's monitoring in Metro Manila markets, pork shoulder or kasim retails at P260 to P330 per kilo and belly or liempo at P290 to P400 as of yesterday.
While ASF continues to be an issue in the local pork industry, the DA is looking into the possibility of price manipulation with current farmgate prices of pork at P170 to P200 per kilo.
Factoring the expenses and profit of traders and retailers of P50 to P70, retail prices should only be around P220 to P250 per kilo, De Mesa said.
"That's what we're looking into after rice. Why prices are too high in the market and if there are market abuses," he said.
Imposing a suggested retail price will be recommended if investigation will show price manipulation in pork, the DA official said.
According to the DA, there are 98 barangays in 19 provinces with active cases of ASF, the latest of which is in Oriental Mindoro.
De Mesa said hog population in the entire Mindoro is around 70,000 to 80,000 heads, relatively small compared to the overall population of 10 million.
"It's not a major producing area. Nevertheless, we need to look at it because it's an island province. We need to ensure their need for pork is met," he said.
De Mesa said the government has five approaches in dealing with ASF – control in infected areas, prevention, information campaign, biosecurity measures and repopulation.
Farmers' group Samahang Industriya ng Agrikultura (SINAG) condemned the push to import more pork when local producers continue to bear the costs of addressing the spread of ASF.
Local hog raisers are prepared and well-equipped to fight ASF and the problem lies with the lack of first border facilities, SINAG executive director Jayson Cainglet said in a statement.
"It will not matter if we impose the strictest movement protocols and bio-security measures for local hog raisers and in the transport of live hogs, but continue to have unlimited entry of untested imported pork at the port of first entry," Cainglet said.
He said the country also has ample pork supply as evidenced by the huge volume of pork stocks in cold storages across the country, the large numbers of pork imports and the decline of farmgate prices of live hogs. – Romina Cabrera, Delon Porcalla