The Middle East is on edge as the Trump administration enters its final weeks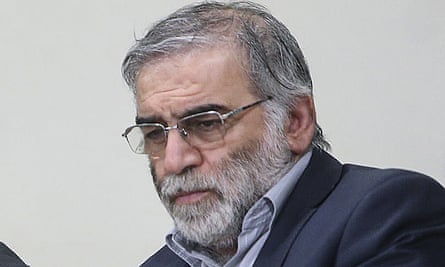 Mohsen Fakhrizadeh, the latest in a long list of Iranian scientists to have been assassinated.

Photograph: Anadolu Agency/Getty Images
Mohsen Fakhrizadeh may be the most senior Iranian nuclear scientist to have been assassinated but he is certainly not the first, joining at least four others during the past decade.
In killings Iran said were aimed at sabotaging its nuclear energy ambitions – it does not acknowledge using the technology for weapons – the country has consistently pointed the finger at Israel, its regional arch-foe.
Israel maintains a policy of not commenting on such allegations. Meanwhile, the US, which Iran accuses of complicity, has denied accusations.
Israel has long cited its enemy's pledges to destroy it. It says, often without specifics, that it has the right to defend itself by blocking Iran from becoming a military nuclear power. The country's foreign intelligence agency, Mossad, has a record of using targeted assassinations.