Moscow reports highest death toll of any Russian city, while Delta variant forces tighter restrictions in the Asia-Pacific region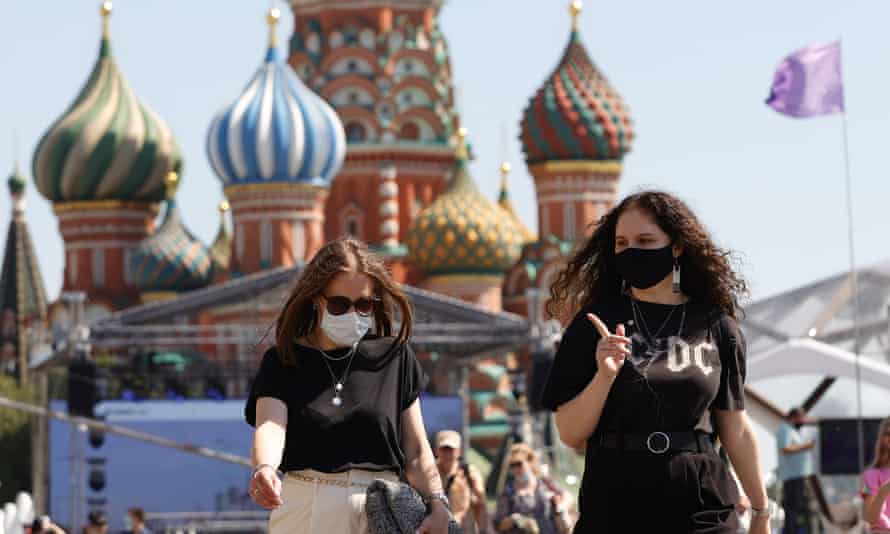 Moscow has recorded the highest Covid-19 daily death toll of any Russian city so far, as the highly contagious Delta variant forced tougher restrictions on countries across the Asia-Pacific region and fuelled mounting concern over holiday travel in Europe.
Vaccinations have brought infection numbers down in many wealthy countries, and curbs on daily life continue to ease in much of the EU and US, but experts warn the fast-spreading strain means the pandemic – while slowing globally – is far from over.
The World Health Organization this weekend registered the lowest number of cases worldwide since February, but cautioned that the Delta variant, now present in 92 countries, is driving a deadly new wave in countries from Indonesia to Russia.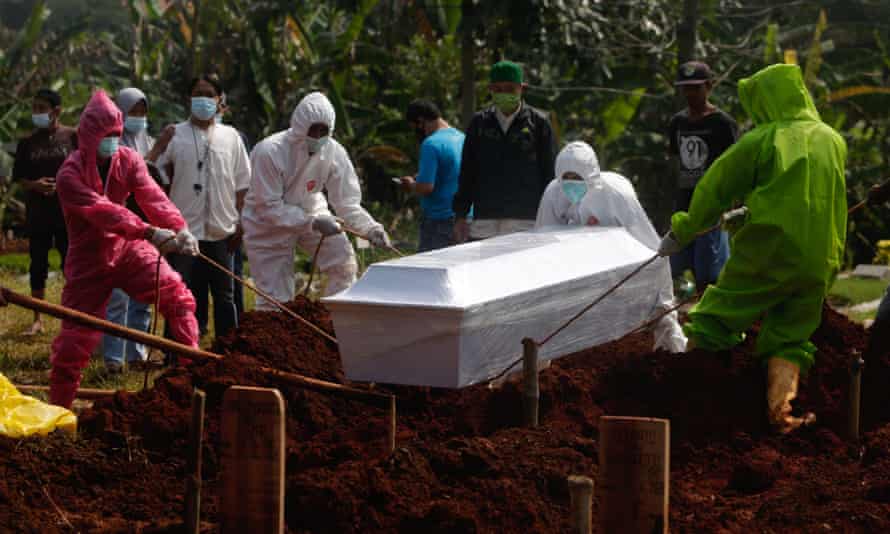 Moscow on Sunday registered a record 144 Covid-19 deaths in 24 hours after an explosion of new cases nationwide. The Russian capital's mayor, Sergei Sobyanin, warned that the "only solution" was "rapid, large-scale vaccination".
In most countries in Europe, meanwhile, infections, hospitalisations and deaths continued to fall to levels not seen since last summer, with several governments this weekend easing restrictions further as mass vaccination campaigns advance.
Spain ended mandatory outdoor mask-wearing, as did the Netherlands, where indoor dining restrictions were relaxed and nightclubs reopened to guests with a negative PCR test. Belgium further eased its measures, allowing tables of eight in and as guests in homes, while most remaining restrictions were lifted in Switzerland.