Scrutiny of government procedures after 'not-for-profit' PPE contract led to '€20m enrichment'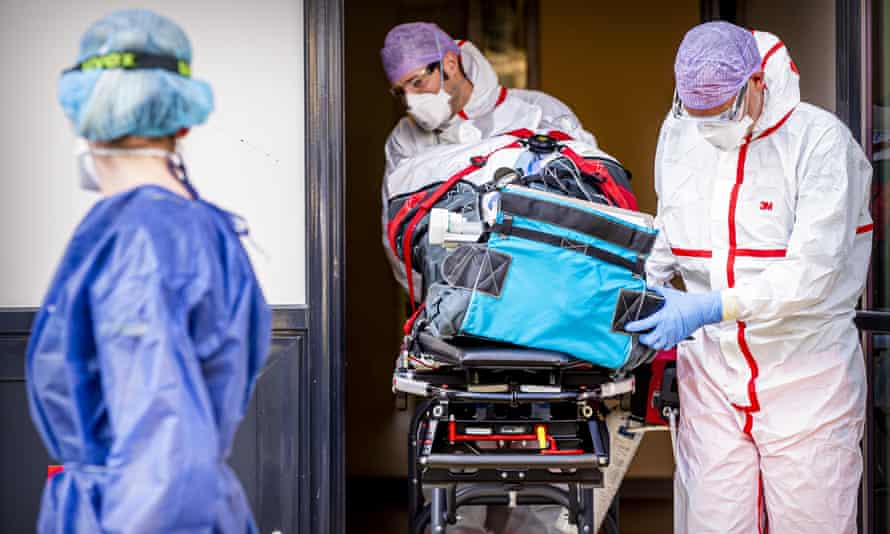 Medics in Amsterdam equipped with protective clothing last year. The investigative website Follow the Money looked at the financial reward gained by a former civil servant, Sywert van Lienden, and his partners, from a PPE deal with China.

Photograph: Patrick van Katwijk/Getty Images
The Dutch government has promised an independent investigation into a supposedly not-for-profit €100m (£86m) deal to buy face masks from China last year that ended up making three young entrepreneurs about €20m richer.
The investigative website Follow the Money (FTM) revealed that Sywert van Lienden, 30, a former civil servant turned TV pundit and activist, who co-wrote the manifesto of the Christian Democrat (CDA) party (part of the ruling coalition), netted €9.2m.
His two associates, Bernd Damme and Camille van Gestel, made €5.7m and €5.5m respectively, after launching a not-for-profit foundation amid a barrage of publicity in April 2020, after hospitals and officials warned of a desperate shortage of PPE.