Fears of a political crisis as Miloš Zeman, an ally of Andrej Babiš, is admitted to intensive care unit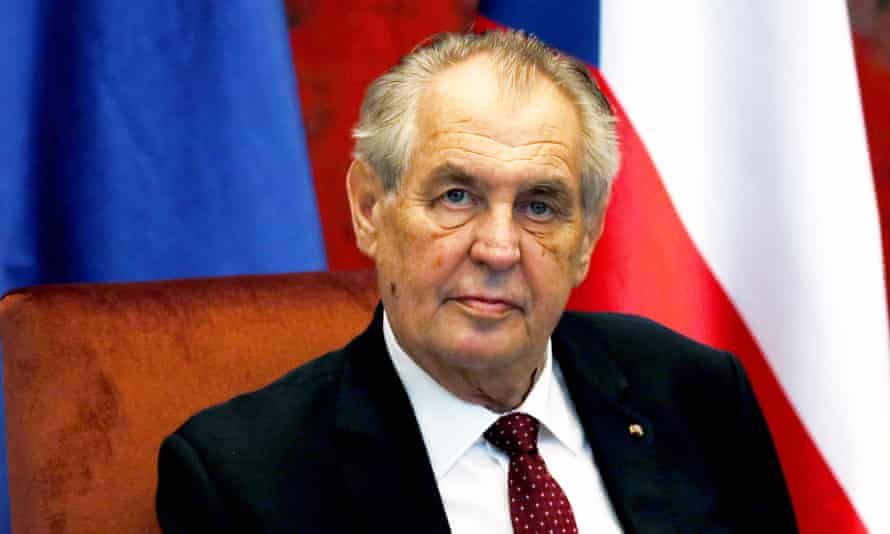 The Czech Republic is facing political upheaval and a possible power vacuum after its billionaire prime minister, Andrej Babiš, suffered a surprise general election defeat and then saw his most powerful backer and sole potential saviour, the country's president, Miloš Zeman, taken to hospital, apparently gravely ill.
In a stunning upset that confounded pollsters' forecasts, Babiš' populist Action for Dissatisfied Citizens (ANO) 2011 party finished second in this weekend's popular vote behind the centre-right Spolu (Together) alliance, which previously vowed not to form a government with him.
Spolu followed up its victory by agreeing to start coalition talks with a liberal-left faction, Piráti-STAN, after the two blocs won a total of 108 seats in the 200-member chamber of deputies in the poll, staged on Friday and Saturday.
Babiš' hand appeared to become weaker still on Sunday as television cameras captured Zeman – who has repeatedly promised to do all he could to keep the prime minister in office – being transported to hospital in an ambulance minutes after the pair had met at the president's countryside retreat to discuss the results.
Miroslav Zavoral, the head of Prague's central military hospital, later told journalists that Zeman had been admitted owing to "complications that accompany a chronic illness" and said the president was being treated in an intensive care unit. The nature of the illness was not disclosed.
Czech media outlets published footage and images of Zeman, a heavy smoker, being wheeled into hospital, apparently unconscious, with a bodyguard holding his head, and in the presence of his wife and daughter.