US should work with international community to help Afghanistan run government functions, Wang Yi says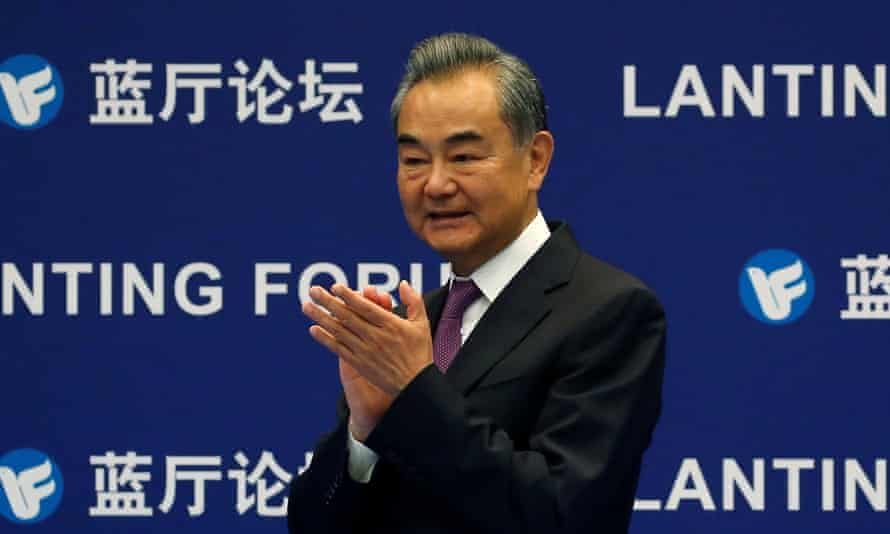 China's top diplomat has urged the international community to engage with Afghanistan's new Taliban government and "guide it actively", in a phone call with the US secretary of state, Antony Blinken, according to the Chinese foreign ministry.
Wang Yi, Chinese state councillor and foreign minister, also said that Washington should work with the international community to help the new regime run governmental functions normally, according to a statement. He added that the US's "hasty withdrawal" could allow terrorist groups to "regroup and come back stronger".
A spokesperson for the US Department of State, Ned Price, said in a short statement that Blinken and Wang spoke about "the importance of the international community holding the Taliban accountable for the public commitments they have made regarding the safe passage and freedom to travel for Afghans and foreign nationals".
The two foreign ministers also spoke of the bilateral relationship. Wang said Beijing would consider how to engage with the US "based on its attitude towards China". But he also said: "Dialogue is better than confrontation, and cooperation is better than conflict."
Analysts said the situation on the ground in Afghanistan was likely to deteriorate further as the 31 August deadline for the US withdrawal looms. On Monday, the US announced that its anti-missile system had intercepted as many as five rockets fired early in the morning towards the airport in Kabul.
As Afghanistan's neighbour, China has been paying close attention. Since the Taliban's takeover of Afghanistan two weeks ago, Chinese analysts have been debating to what extent the security vacuum left by the US would pose a potential threat – or an opportunity – to China, and how the issue of Afghanistan could play a role in the US-China bilateral relationship.
Andrew Small, a senior fellow with the Asia programme of the German Marshall Fund, a thinktank, said: "China does think the US will have to count on it more in Afghanistan in [the] future, and they're [also] attempting to couple it with climate change, which they know is also seen on the US side as an area where they rely on Chinese cooperation."