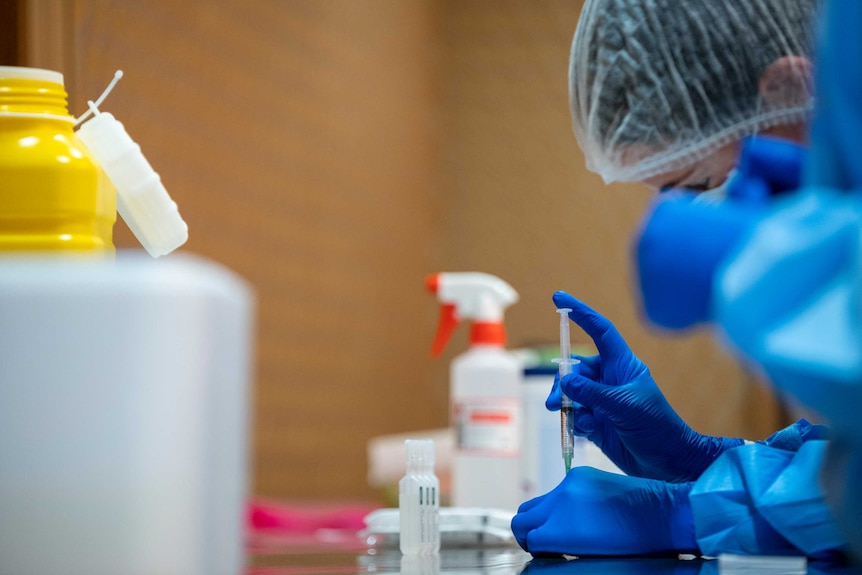 Pfizer and Moderna have been pioneering mRNA vaccines during the pandemic. Supplied: WA Health
Australia is one of many nations seeking to make the type of COVID-19 vaccine pioneered by Pfizer and Moderna during the pandemic – but can we make doses onshore anytime soon without help from big pharma?
The federal government has not put a dollar figure on how much it is willing to invest in this space. And it has technically made no commitment to doing anything.
Minister for Industry, Science and Technology Christian Porter said receiving the proposals was a "key step" in setting up "a sustainable, sovereign vaccine manufacturing capability to Australia".
"[This] will protect Australia against future pandemics and support Australian industry to benefit from the long-term potential of mRNA technology," he said.
He added that proposals would be considered against their access to intellectual property for mRNA products, the ability to produce enough vaccines for our population, and the long-term viability of any facility.
The Victorian government has also put forward $50 million towards an mRNA manufacturing initiative, and it is understood it has supported both CSL and IDT's proposals.
Globally, other countries, such as South Korea and South Africa, are looking at setting up mRNA in their markets too.
"We've got to get started," Dr Fox said.
"That's what we've been saying for a while. We just need government to give it the green light. Somebody needs to get started doing it here as soon as possible."