MANILA, PH — An economist is projecting the economy to return to pre-pandemic growth levels by 2022 due partly to the impact of the May 2022 national polls.
In a report Tuesday, Rizal Commercial Banking Corp. (RCBC) chief economist Michael Ricafort said inflation and interest rates are also expected to be back to pre-pandemic levels next year.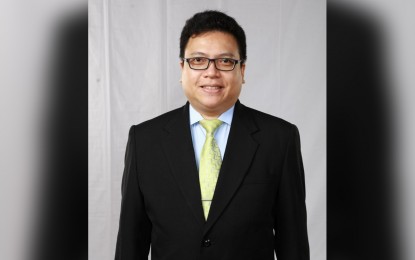 RCBC chief economist Michael Ricafort (File photo)
"Economic recovery could accelerate shortly before or during the 2022 election year (as early as the latter part of 2021 or about a year from now)," he said.
Last year, growth, as measured by gross domestic product (GDP), contracted by 9.5 percent due largely to the impact of the pandemic.
This is a far cry from the 6-percent growth the domestic economy has been posting for several years now.
Ricafort said he expects government spending, especially on infrastructure, to increase a few months before the national polls so as not to violate the election spending ban.
He said some incumbent officials rush to complete various government projects before the election ban.
"Consumer spending could increase during the campaign period shortly before the May 2022 presidential elections as candidates accelerate spending (especially starting February 2022)," he added.
Economic managers have set this year's domestic growth at 6 percent to 7 percent.
For 2022, the GDP target was set at 7 percent to 9 percent.  (PNA)