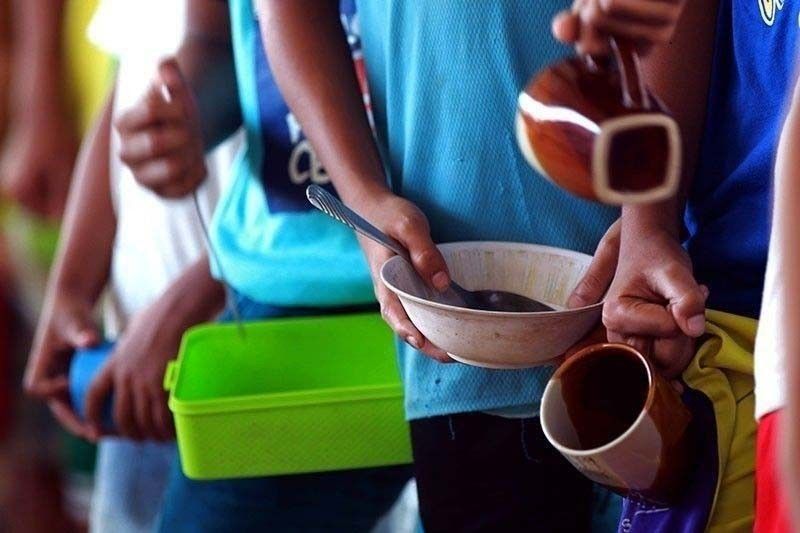 MANILA, Philippines — The Presidential Communications Office (PCO) announced on Sunday that the government's food stamp program has been officially recognized as a flagship initiative.
Malacañang issued Executive Order (EO) No. 44, formally introducing the "Walang Gutom 2027: Food Stamp Program" as a flagship project of the national government.
The EO, signed by Executive Secretary Lucas Bersamin on Thursday, designated the Department of Social Welfare and Development (DSWD) as the primary government agency responsible for executing and overseeing the food stamp program
"The DSWD shall undertake the necessary steps for the successful implementation and expansion of the Food Stamp Program including, but not limited to, the identification of eligible beneficiaries and collaboration with relevant stakeholders to ensure efficient and timely distribution and use of food stamps," the EO read.
The DSWD was also tasked to work closely with other national government agencies (NGAs) and local government units (LGUs) to ensure the smooth implementation of the program.
The EO also called upon NGAs and LGUs to give support and cooperate with the DSWD for the program to succeed.
Within 30 days of the EO's implementation, the DSWD was assigned with crafting the program's specific rules.
The funding for the food stamp program will come from the DSWD's budget and its partner agencies, as mentioned in the EO.
The program's main goal is to reduce hunger among low-income households by providing monetary assistance through Electronic Benefit Transfer (EBT) cards. Beneficiaries could use the credits to buy select food items from DSWD-registed or accredited retailers.
According to the PCO, the food stamp program supports the country's goal to end hunger, improve food security, and promote healthy eating by 2030. It also aligns with the plan to provide accessible, safe, and nutritious food to Filipinos in the coming years, as outlined in Philippine Development Plan 2023-2028 and the administration's 8-Point Socioeconomic Agenda.
In July, the DSWD started the pilot launch of the food stamp program, starting with 3,000 families across five areas: Tondo, Manila; Dapa, Siargao; San Mariano, Isabela; Garchitorena, Camarines Sur; and Parang, Maguindanao.