Lawyers call for meeting with defence secretary and accuse government of waiting for US permission to pay money owed to Iran.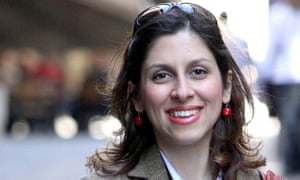 Nazanin Zaghari-Ratcliffe has been detained in Iran since 2016. Photograph: PA
The British government has deliberately delayed taking steps necessary to secure the release of Nazanin Zaghari-Ratcliffe – including payment of a £400m debt owed to Iran – for fear of offending the Trump administration, lawyers acting for the British-Iranian woman have alleged.
The lawyers requested a meeting with the defence secretary, Ben Wallace, and his advisers at the "earliest convenience" to discuss the approach the government was taking on the issue of debt owed to Iran.
In a seven-page letter to Wallace, the lawyers accuse the government of procrastination and claim the UK's approach to securing the release of dual nationals from Tehran jails has been far less effective than those of other countries – including the US. A BBC Panorama programme broadcast a similar charge on Monday night.