A tornado has ripped through the NSW Central West in Australia, destroying property and causing multiple injuries.
The tornado hit Clear Creek, north-east of Bathurst, on Thursday afternoon, whipping up debris and damaging homes.
Photos and videos show a huge dark cloud covering the sky with the base of the tornado creating a flurry of damage in its wake.
At least three people in the region were injured, NSW Ambulance said.
A 47-year-old man suffered cuts to his arm at the property destroyed by the tornado at Curly Dick Rd Meadow Flat east of Bathurst. He was taken to Orange Hospital for observation.
A woman suffered neck and back injuries at a property on Limekilns Road Clear Creek north of Bathurst, and she was taken to Bathurst Hospital.
A man at the same location suffered cuts to his face but didn't need to go to hospital.
The NSW Bureau of Meteorology (BoM) confirmed the system is in fact a tornado, and said there are severe storm warnings in place for much of the state.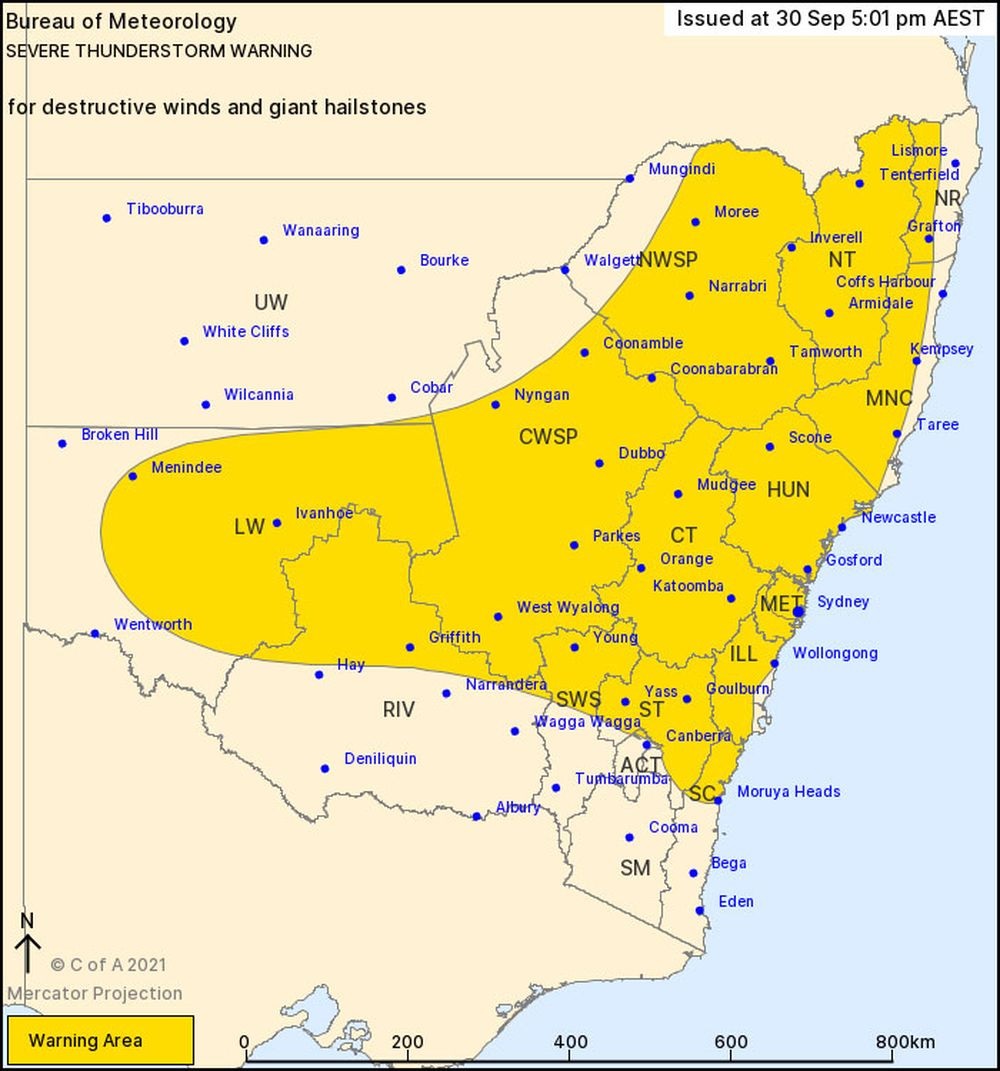 NSW BUREAU OF METEOROLOGY
The NSW Bureau of Meteorology has issued a severe weather warning for most of the state.