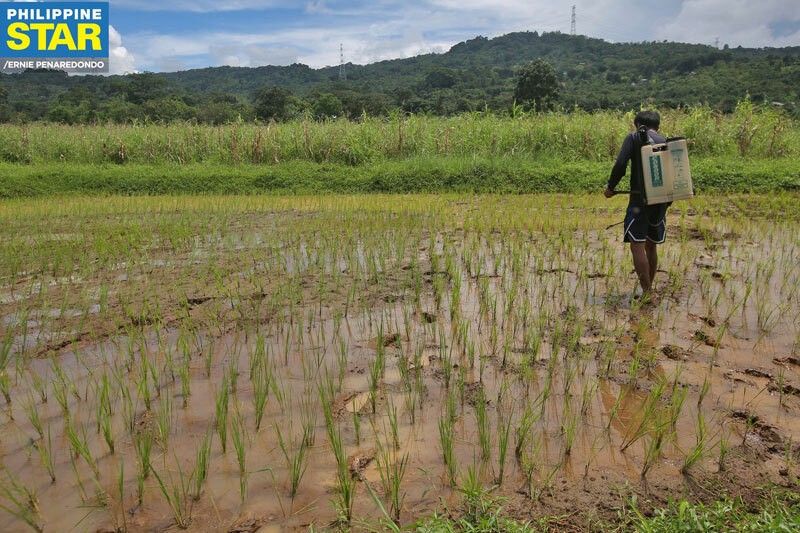 Manila, Philippines — Retail prices of rice have increased by at least P6 per kilo compared to the prevailing price a month ago as cost of the grains continued its uptrend, according to data from the Department of Agriculture (DA).
Based on latest price monitoring of the DA in Metro Manila markets, local regular milled rice is sold to as high as P51 per kilo compared to P45 on Oct. 16, or P6 per kilo difference; local well-milled rice at P54 per kilo from a previous price of P48; local premium rice at P62 per kilo compared to P60 per kilo; and local special rice at P66 per kilo, up from P62 per kilo a month agoThe retail price of imported rice also increased as the imported regular and well-milled rice were no longer available in the markets.
Imported premium rice was sold as high as P59 per kilo compared to P58 per kilo; and imported rice at P62 per kilo compared to P58 per kilo last Oct. 16.
Imported regular and well-milled rice were sold at P43 and P48 per kilo, respectively, a month ago.
Rice retailers group Grains Retailers Confederation of the Philippines (GRECON) spokesperson and Philippine Rice Industry Stakeholders Movement (PRISM) co-founder Orly Manuntag has confirmed that the farmgate price of palay has reached as high as P31 per kilo.
He warned that the upward trend in the retail price of rice will persist amid the high demand in December, effect of the El Niño and competition among traders to buy the harvest of farmers.
"So, the prevailing price is P26 (per kilo). The farmers want traders to buy their palay at higher price, as a result traders will offer P26.50, P27 and P28. Other traders do not want to stop milling and causing the farmgate price to increase.
Last week until yesterday, farmgate price of palay ranged between P30 and P31 per kilo," Manuntag said, adding that if the farmgate price of palay is at P31 per kilo, the retail price of rice will range between P54 and P55 per kilo.
"Especially that Christmas is nearing, there will be an increase in the demand as we are also monitoring the El Niño which is expected to affect the country. We need to act now," he added.
At the same time, Manuntag said that he also received reports that there was a decline in palay harvest of many farmers, causing the increase in the buying price of palay.
"We received reports that the farmers were affected by the low palay output. From P80 cavans, farmers only harvested 60, 50 (cavans) and there were even farmers who harvested 40 (cavans), so the Department of Agriculture should look into this," he added.
Manuntag said that newly appointed Agriculture Secretary Francisco Tiu Laurel Jr. should call for a meeting with the millers, retailers, farmers and other stakeholders to address the spike in the prices of palay and rice.
"The DA secretary should meet with all the stakeholders for us to explain comprehensively what is happening in the rice industry and we will be able to explain to the secretary what is happening on the ground," he said.
According to Manuntag, the government should also import rice to prevent the unreasonable spike in the retail price of rice. "What I observed was that if the government has no stocks, the retail price of rice goes up unlike before when the stocks of the government stabilize the prices," he noted.