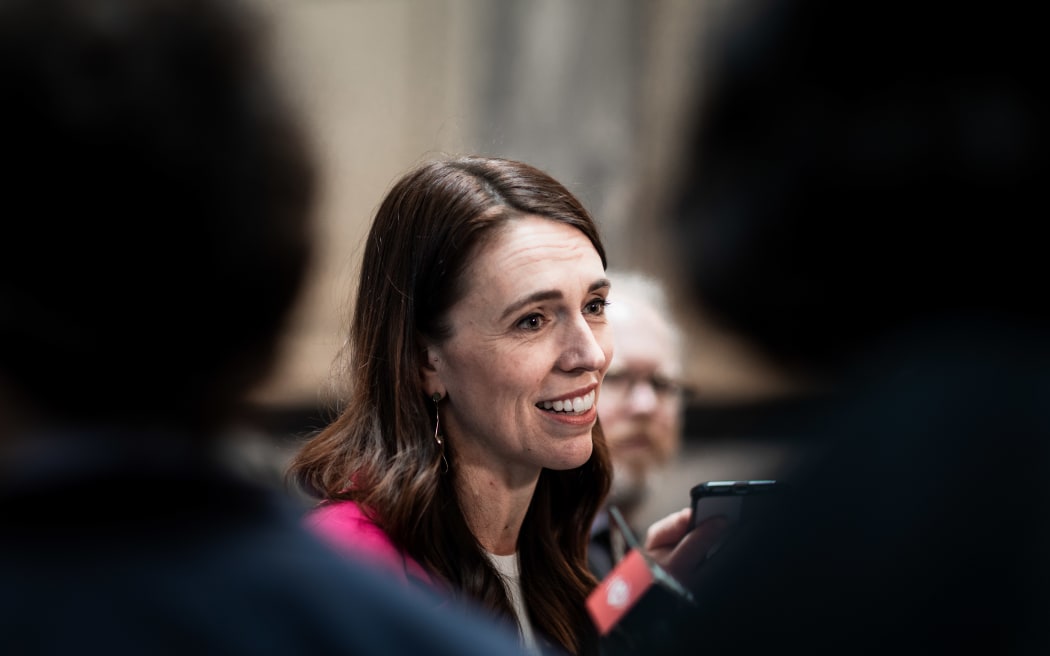 Prime Minister Jacinda Ardern believes New Zealand has a global reputation for fair-mindedness, which it can bring to bear at the summits. Photo: RNZ / Samuel Rillstone
Prime Minister Jacinda Ardern hopes to use New Zealand's good international standing to drive consensus and lower regional tensions in two Asian summits she's attending in the coming week.
Ardern will attend the East Asia Summit in Cambodia and APEC Summit Thailand, with regional security, climate change, and trade issues likely to be high on the agendas.
She said geopolitical and other tensions had increased in the region with the Ukraine war, Myanmar's internal conflict, and China's more assertive foreign policy raising the political temperature.
"These are opportunities for New Zealand to recommit to forums that drive consensus that drive dialogue over confrontation in an increasingly tense environment," she said.
"Our job will be how do we drive solutions."
Ardern said New Zealand was small in size, but had a reputation for fair-minded and principled positions, which could be helpful in "bringing the temperature down" on some issues.
US President Biden is expected to attend the EAS after the G-20 gathering group in Indonesia, where he will meet Chinese President Xi Jinping.
Ardern said she would not be looking for a formal meeting with Biden, having met him earlier in the year, but informal contacts were possible. It was not clear if Xi Jinping would be at APEC, or if Russian leader Vladimir Putin would attend.
Ardern expected a high-level Russia political figure to attend in any event, with Ukraine set to be an issue.
She said New Zealand's opposition and condemnation of the Russian invasion had been clearly made and Russia knew it, and she would not directly engage with any Russian official at any of the gatherings, but nor would she snub them and walkout, as Trade Minister Damien O'Connor did earlier in the year at an APEC ministerial meeting.
"My view is that in these summits I expect them to stay at the table as we share our view and I intend to stay at the table as I hear others as well."
She said she would look to counter creeping trade protectionism that some countries had been engaging in under the guise of protecting their food security.
Similarly she would promote the need for regional policies and action to cope with climate change, which was one reason why she had opted for the summits where there were country leaders rather than attend COP27 in Egypt.
"One of my core objectives at the summits is to continue to raise the profile of climate issues in our region in those forums and those leaders are there … in my mind the climate message is not one to be solely shared in Egypt. We need to lift the profile in our own region."
In between the two summits is a two-day visit to Vietnam to join a 20-strong New Zealand trade mission, including Zespri, food exporter T&G Global, Callaghan Innovation, and several education based businesses.
Ardern said she was going to Vietnam to help renew contact and "reinvigourate the brand" in a market that's worth more than $2 billion a year in trade.