MANILA – The performance of the domestic manufacturing sector has improved for five consecutive months in June this year, according to S&P Global Philippines Manufacturing Purchasing Managers' Index (PMI).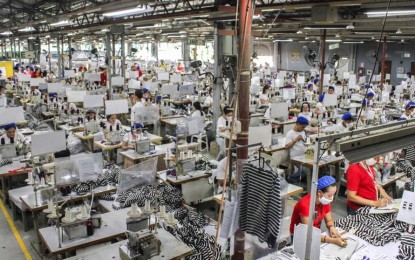 (File photo)
Philippine manufacturing PMI in June recorded a score of 53.8 amid a solid rise in output due to strong demands.
Indices above 50 reflect improvement in manufacturing conditions, while below the neutral mark mean deterioration of manufacturing activities.
Although the production index was slightly lower in June compared to the score of 54.1 in May, S&P Global said manufacturing performance last month reflected solid growth of the sector as the country continues to recover from the coronavirus pandemic.
"Domestic demand remained strong as the lifting of pandemic restrictions allowed customer activity to pick up," S&P Global Market Intelligence economist Maryam Baluch said on Friday.
The report added that Philippine-based factories have increased employment levels for two straight months in June. Hiring activities rose last month due to greater production requirements and a higher volume of new orders.
On the other hand, orders from foreign markets once again contracted in June due to weak international client demand and supply issues reported by manufacturers.
Export volumes have contracted since March this year, S&P Global added.
It also cited that inflationary pressures remain a challenge for producers amid the higher energy costs and prices of raw materials.
On the back of rising oil prices and a faster inflation rate, the business confidence of manufacturers is at its lowest last month since April 2020.
"That said, businesses were more hesitant in their output expectations for the year ahead as downside risks to growth remain," Baluch said.