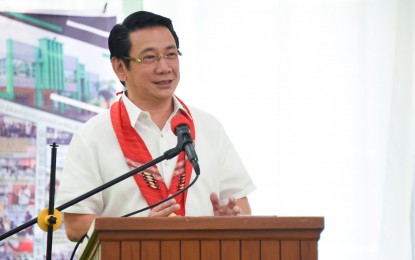 MANILA – The National Irrigation Administration (NIA) vowed Monday to further boost the country's irrigation against hunger and poverty.
In the hybrid event, NIA chief Benny Antiporda underscored how vital water is in the lives of Filipinos, particularly in relation to the government's efforts on the Enhanced Partnership Against Hunger and Poverty (EPAHP).
"Life starts with us, in water. The food starts from water, without water, there will be no life. That's why we promise to you, we will improve our irrigation)" he said in Filipino.
During the EPAHP Kumustahan National Performance Review Workshop, several issues and challenges were tackled with the aim to improve their performance.
NIA expressed its willingness to extend help to other agencies, while ensuring to fulfill its mandate.
"We will improve the distribution of water, and whatever may be the help needed by other agencies from NIA, we are willing to go out of our way, beyond our jurisdiction, beyond our funding just to help EPAHP to become very successful," Antiporda said.
Among the agencies which joined the NIA were the EPAHP National Program Management Department of Agriculture, and the Cooperative Development Authority.
EPAHP is an initiative created to "mitigate hunger, food and nutrition insecurity, and lowering poverty incidence" through intergovernmental and multi-sectoral collaboration.