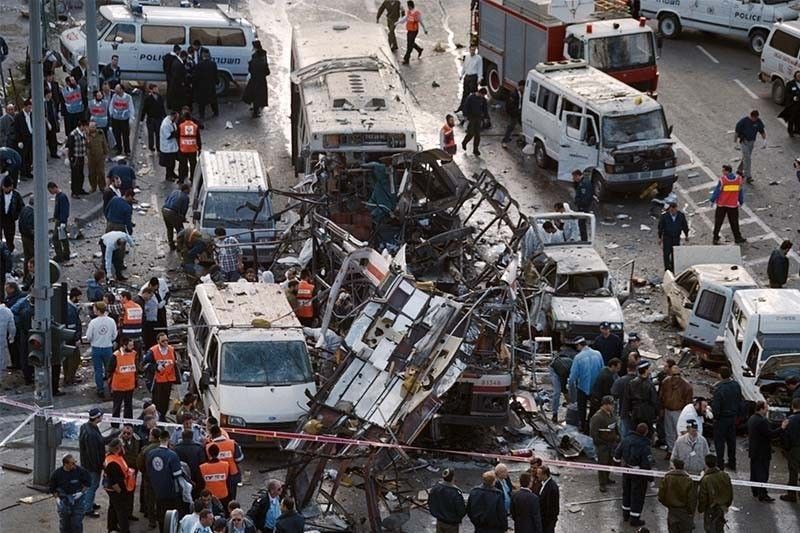 MANILA, Philippines — Two alleged operatives of the Hamas militant group now at war with Israel were in the Philippines and attempted to operate and ally themselves with local extremists in 2018 and 2022, according to the National Security Council.
NSC assistant director general Jonathan Malaya said one was a bomb expert who was arrested and deported five years ago"We saw there was intent by Hamas to launch activities in the Philippines.
In fact, in 2018, there was a Hamas bomb maker that was arrested by the Philippine National Police (PNP) and deported to Turkey," he said
"And also last year, there was an operative that talked to local extremist groups in order to operate in our country," he told yesterday's Bagong Pilipinas Ngayon public briefing mostly in Filipino.
Malaya revealed that based on the PNP investigation, the Hamas operatives who tried to infiltrate the country had four main goals.
"Number one, kill Jews in the Philippines, that was the plan. Second, raise funds. And third, to use social media to spread their propaganda. And one more, to stage rallies at embassies and different places to create apparent disunity or chaos," he said.
Malaya made the revelations in relation to National Security Adviser Eduardo Año's earlier announcement that the country's Anti-Terrorism Council will push to have Hamas designated as a terrorist organization.
"We know that Hamas is a terrorist organization, that's why it was declared as such by the United States, European Union, Australia and many other countries," he said.
Malaya said Año's move to have the militant group declared as terrorists is being done in solidarity with Israel and to also protect the Philippines.
According to him, the 2018 and 2022 Hamas attempts to gain a foothold in the country were foiled with the help of other nations.
"We stopped them. So this declaration of Hamas as a terrorist organization is to protect our countrymen. This is also a domestic act to ensure our security and prevent any Gaza-like scenario," he said.
Malaya explained that declaring Hamas as a terrorist organization will help Philippine authorities apprehend them easier or faster even without arrest warrants and detain them for a certain period of time.
He said it will also stop terrorist financing since the Anti-Money Laundering Council would be able to quickly freeze the assets of persons or groups declared as terrorists.
"This is a clear message by the Philippine government that we won't allow Hamas to operate here," he stressed. "We are making sure of the safety of our countrymen and… we are expressing our solidarity with the state of Israel with whom we have had a long and fruitful relation."
Asked to comment about the statement of a certain group that declaring Hamas as a terrorist group will not resolve the ongoing conflict and violence in Israel and Gaza, he said resolving the problem is not the main intention.
"We do not intend to resolve the Palestinian question," he said, noting this was a problem dating back decades and the Philippines was not one to give the solution to it.