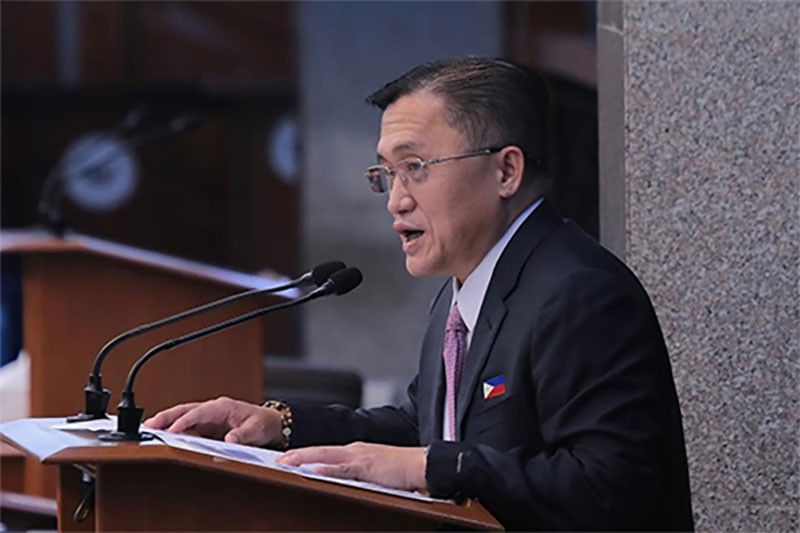 Manila, Philippines — In the wake of the magnitude 6.8 earthquake that struck parts of Southern Mindanao last Friday resulting in a significant loss of life and property, Sen. Bong Go has emphasized the need for a proactive approach to disaster management in the Philippines.
In an interview after the groundbreaking of a Super Health Center in Caraga, Davao Oriental on Saturday, Go renewed his advocacy for the creation of a Department of Disaster Resilience (DDR).
"I will not lose hope. Maybe, at the proper time, we will be able to pass it (DDR bill) for better coordination between the national government agencies and the local government offices," he emphasized in Filipino and English
As the country is prone to various calamities such as typhoons, earthquakes and volcanic eruptions, Go previously filed Senate Bill 188, which aims to establish the DDR which would centralize efforts, streamline coordination and ensure a more swift and effective response to emergencies, if enacted into law.
He envisions the DDR secretary playing a pivotal role in coordinating recovery and reconstruction efforts with other departments after disasters, ensuring a return to normalcy and rehabilitation.
For instance, should a bridge collapse, he sees the DDR working closely with the Department of Public Works and Highways as well as the LGUs for its rebuilding.
Go also sees the proposed department playing a central role in the prepositioning of goods, coordination with local government units and prompt evacuation of affected populations to safe locations even before a disaster strikes.
"If there's DDR, this is whom we'll approach. (The DDR) will talk with the President and guide local officials and other agencies," he said, adding this will lessen Filipinos' confusion on where to seek help during disasters.
The quake's impact was particularly severe in Sarangani province, where the death toll reached seven and numerous infrastructure were damaged. Among the casualties were a mother and her child, whose bodies were recovered from a collapsed mountainside in Glan, Sarangani.
Go said his advocacy for the DDR is grounded in his commitment to protecting the welfare and lives of Filipinos in the face of frequent natural disasters. He underscored the rapidity and frequency of crises in the Philippines, emphasizing the need for swift, efficient and reliable services to protect the well-being and lives of every Filipino.