Dominic Raab and Antony Blinken call for defence of open societies and rules-based order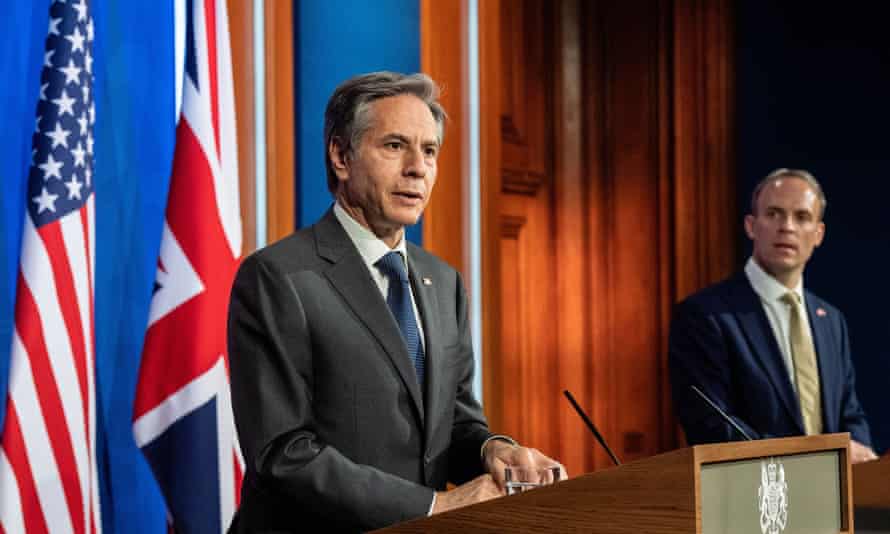 Antony Blinken, the US secretary of state, and the UK foreign secretary, Dominic Raab, have called for a revitalised and broadened alliance of G7 nations determined to defend open societies and the rules-based order from the threats posed by the autocracies of China and Russia.
Speaking after a meeting in London on Monday, Raab said he saw "an increasing demand and need for an agile cluster of countries that share the same values and want to protect the multilateral system".
He said the fact the UK had invited Australia, South Korea, India and South Africa to the G7 foreign ministers meeting in London was "a sign that we can see a shift to a pattern of like-minded countries working together".
Raab said the door to diplomacy was always open with autocracies, but also warned the Russian president, Vladimir Putin, to end his "brinkmanship sabre-rattling on the border of Ukraine, the cyber-attacks and misinformation and the poisoning of Alexei Navalny, that was not just a human rights abuse but a use of chemical weapons on Russian soil".