Largest study of its kind also finds vaccines appear to protect against worst effects of Delta variant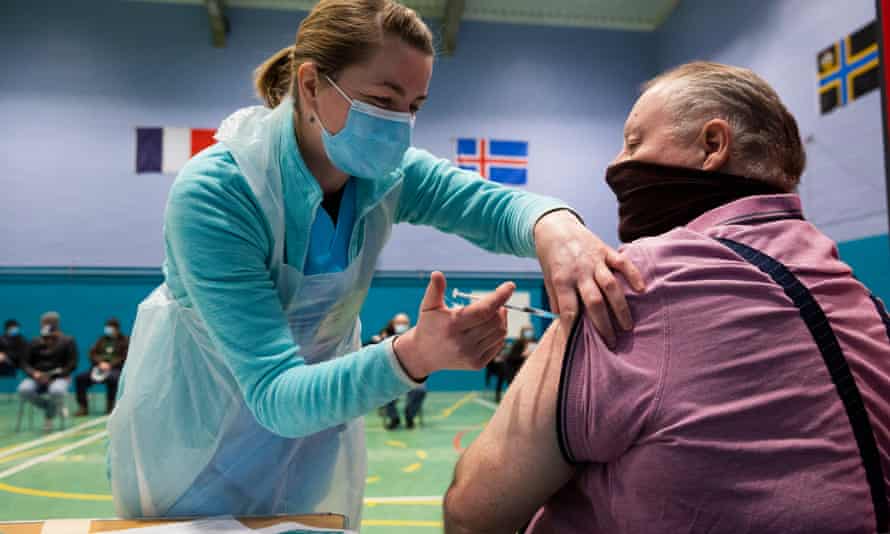 Vaccination reduces the risk of dying or being hospitalised with Covid-19 by 90%, a French study of 22.6 million people over the age of 50 has found.
The research published on Monday also found that vaccines appear to protect against the worst effects of the most prevalent virus strain, the Delta variant.
"This means that those who are vaccinated are nine times less at risk of being hospitalised or dying from Covid-19 than those who have not been vaccinated," the epidemiologist Mahmoud Zureik, who oversaw the research, told Agence France-Presse.
The study – the largest of its kind so far – was carried out by Epi-Phare a scientific group set up by France's health system, its national health insurance fund, l'Assurance Maladie (CNAM), and the country's ANSM medicines agency.
Researchers compared 11.3 million vaccinated over-50s with the same number of unvaccinated from the same age group between 27 December 2020, when vaccinations began in France, and 20 July this year.
They found "a reduction in the risk of hospitalisation superior to 90%" from the 14th day after the second dose and a similar reduction in the number of deaths from Covid-19. Similar findings have previously been published in Israel, the UK and the US.