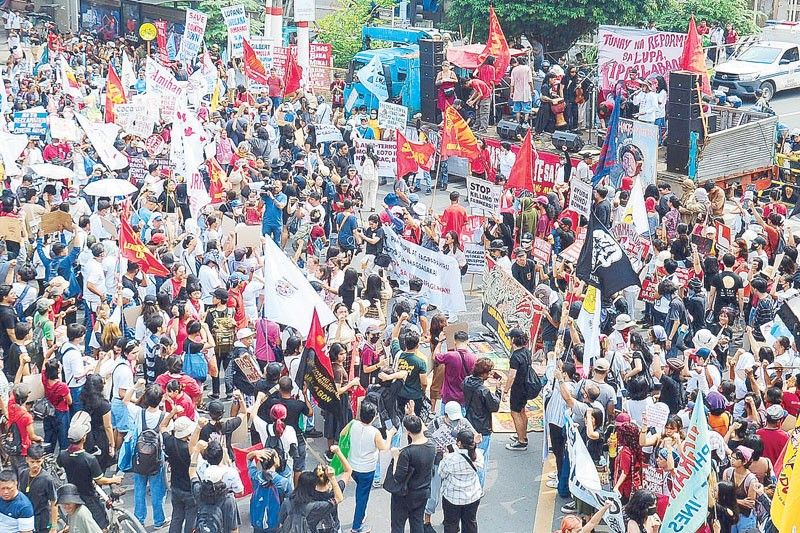 MANILA, Philippines — Around 500 farmers and members of militant groups staged a rally yesterday to call on the Marcos administration to enforce genuine land reform.
Members of Anakpawis, Migrante, Gabriela, Kilusang Magbubukid ng Pilipinas (KMP), Kilusang Mayo Uno (KMU), Tanggol Magsasaka, Pamalakaya and Courage marched to Mendiola from the Mabuhay Rotonda at the boundary of Quezon City and Manila yesterday morning, according to the Manila Police District
The protesters carried banners and placards urging the government to enforce land reform that would benefit the agriculture sector particularly farmers, and to remove military installations on farmland and hasten land distribution.
In its statement, the KMP slammed the Department of Agrarian Reform (DAR) after some farmers faced possible eviction from their land although they have paid their amortization.
The group also alleged that the military has been harassing farmers who do not comply with the DAR's Support to Parcelization of Land Individual Titles or SPILT program.
The KMU declared its support for farmers in opposing the law on rice liberalization and urging the government to strengthen local rice production.
A total of 107 police officers and a firetruck crew secured the area where the protesters staged their rally.