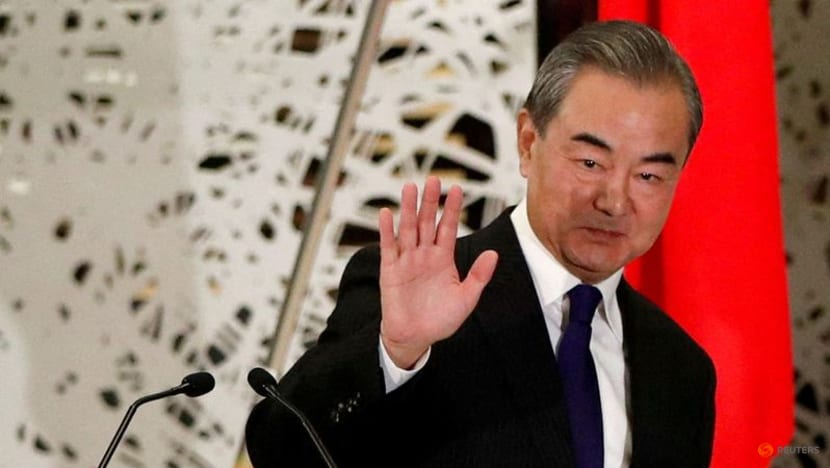 WASHINGTON— Chinese Foreign Minister Wang Yi told senior European officials on Friday (Feb 25) that China respects countries' sovereignty, including Ukraine's, but that Russia's concerns about NATO's eastward expansion should be properly addressed.
After weeks of warnings from Western leaders, Russian President Vladimir Putin unleashed an invasion of Ukraine from the north, east and south on Thursday that was the biggest attack on a European state since World War Two.
Weeks before the invasion, China and Russia announced a strategic partnership, and so far Beijing has stayed clear of condemning Moscow's actions.
Wang said the current situation in Ukraine was not something Beijing wished to see and that it would welcome direct dialogue between Russia and Ukraine as soon as possible.
"China firmly advocates respecting and safeguarding the sovereignty and territorial integrity of all countries," Wang said, according to a statement from China's Foreign Ministry. "This equally applies to the Ukraine issue."