London: The new head of MI5 says China poses the greatest long-term threat to Britain because while Russia is responsible for "bad bursts of weather," it is China that is "changing the climate."
In a speech at the Home Office in London, Ken McCallum called for a "broad conversation" across government and crucially beyond, to reach wise judgements around how the UK interacts with China on both opportunities and risks."
"Sometimes our role is to spot the hidden state hand in the pursuit of promising UK companies whose acquisition might dent our future prosperity and security," he said.
His comments follow Britain's torturous debate over whether or not to involve China's Huawei in the rollout of the country's 5G networks.
Prime Ministers Theresa May and Boris Johnson wanted to include the Chinese firm but were eventually forced to introduce a plan to phase out Huawei equipment after a rebellion by Conservative MPs and intense lobbying by the Trump Administration as well as privately from Australia.
McCallum welcomed plans by the British government to tighten its foreign investment and foreign agent rules – changes which Australia has already implemented to counter Chinese interference.
"Current legislation leaves gaps; some of the most damaging activity we have to confront cannot currently be pursued through the criminal courts. That cannot be right," he said.
"The case for legislating – bringing UK defences up to the levels enjoyed by many of our friends – is compelling."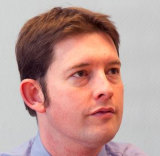 McCallum said that Russia currently caused the "most aggravation to the UK" but it was China that posed the greater long-term threat.
"You might think of the Russian intelligence services providing bursts of bad weather, while China is changing the climate," he said when asked by a reporter with Britain's Sky News.
He said Russian and Chinese spies no longer contained their behaviour to stealing state secrets but were also involved in assassinations, undermining democracy, penetrating infrastructure and academia.
"It really does cover a broad range," he said.
McCallum's speech was welcomed by the former Conservative Leader Iain Duncan Smith who has led the charge against Chinese investment in the UK.
"At last the message is getting through," he told The Sydney Morning Herald and The Age.
"China now poses a significant threat to the UK and the new head of MI5 acknowledges it.
"He is right, now I hope the government recognises the extent of the threat and reviews the mistakes of previous administrations and restricts our dependency on this authoritarian communist regime which is guilty of gross human rights violations," he said.
But McCallum said the spy agency's largest mission remained three kinds of terrorism; "rejectionist" groups in Northern Ireland who had failed to move on since the Good Friday Agreement was brokered 22 years ago, Islamist extremism and right-wing terrorism.
McCallum said that while the threat of right-wing terrorism was not as great as Islamist terrorism, the problem was growing.
He said the growth in young people attracted to right-wing extremism suggested that "this threat will be with us for some years to come."
"Of the 27 late-stage terrorist attack plots in Great Britain disrupted by MI5 and counter-terror policing since 2017, eight have been right-wing extremist," McCallum said.
He said in Germany, right-wing terrorism was now a bigger threat than that posed by Islamists.
In 2016, Labour MP Jo Cox was assassinated by a far-right terrorist during the referendum campaign, who repeatedly said his murder was "for Britain" for "Britain first" and to "to keep Britain independent".
The Australian Labor party has been pushing for Australia to join its Five Eyes intelligence allies which include Britain, the United States, New Zealand and Canada in proscribing white supremacist groups as terrorist organisations to stop them funding each other.
ALP MP Ed Husic noted the similar experience between Britian and Australia.
"There are clear parallels firming between the UK and Australian agency threat assessments, especially around the growth of right-wing extremism.
"These groups have used the terrible events of Christchurch as a rallying cry which then inspired other awful attacks on US soil."
Reports suggest the pandemic has only worsened the trend, Husic said.
"Australia's agencies have repeatedly and publicly said that tracking and responding to the rising right-wing extremism has now become an increasing part of their work."
ASIO says it has increased its work in monitoring right-wing terrorism in the wake of the Christchurch massacre which was carried out by Australian man Brenton Tarrant.
Tarrant is on New Zealand's proscribed terror list and his manifesto has been seized during raids on neo-Nazi groups across Europe, including in Ukraine.