MANILA – The National Task Force (NTF) Against Covid-19 said 54.5 million doses of the coronavirus disease vaccines are slated for delivery within the next two months.
During President Rodrigo Duterte's pre-recorded Talk to the People aired Tuesday morning, NTF chief Secretary Carlito Galvez Jr. said 25 million doses are expected in September and 29.5 million in October.
The vaccines, procured and donated, are 22 million doses of Sinovac, 15 million doses of Pfizer, five million Moderna, two million each of AstraZeneca and Sputnik Light, six million from the COVAX Facility, and 2.5 million doses donations of countries.
As of Aug. 30, Galvez said the Philippines has a total of 48,885,590 doses
About 137 million more doses may be delivered in the remaining months this year, he added.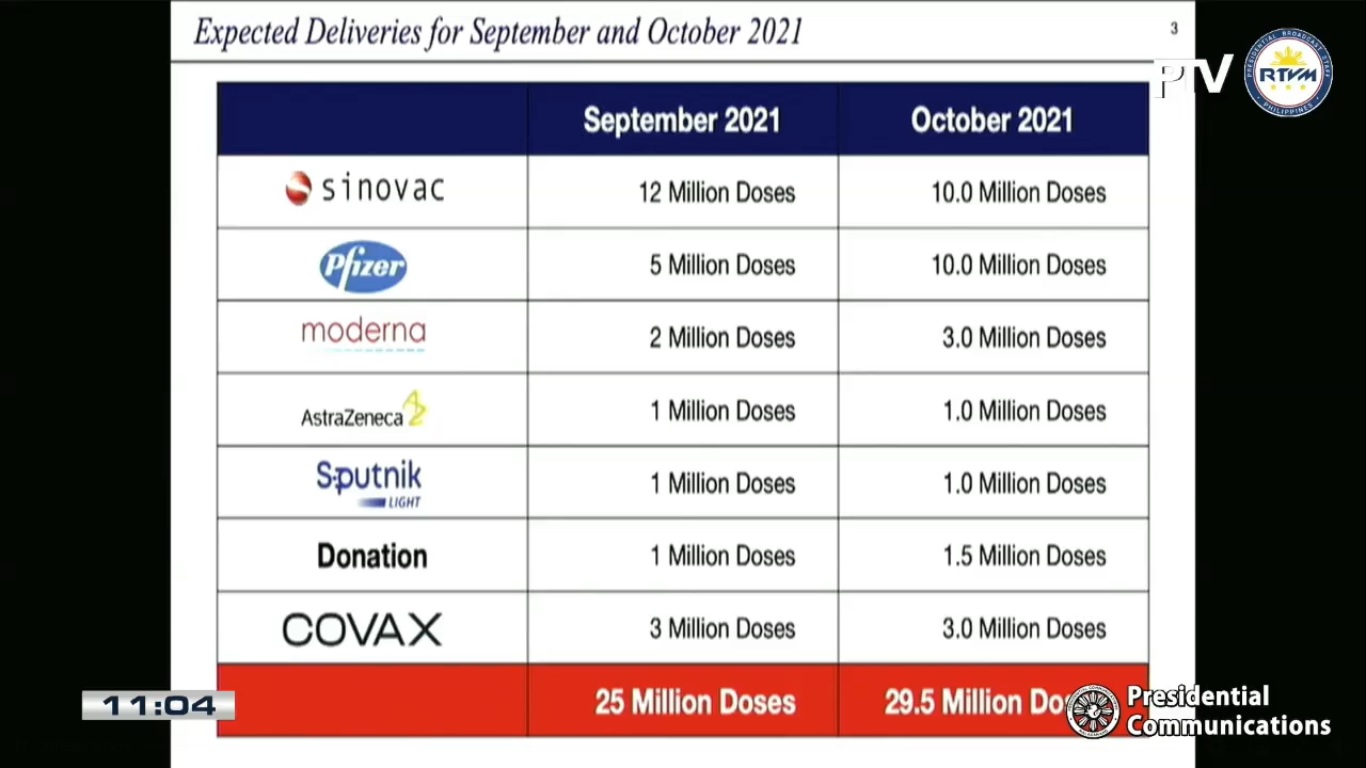 So far, 33,099,392 doses have been administered nationwide, of which 19,314,711 are first doses and 13,784,681 for the full dose.
The 13.7 million fully vaccinated individuals comprise 17.87 percent of the country's 70 percent target eligible population and 12.51 percent of the total population.
In Metro Manila, about 45 percent of the eligible population is fully vaccinated. (PNA)