Analysis: scientists are only starting to understand new Covid mutation but there is encouraging news from the laboratory, South Africa and on antiviral drugs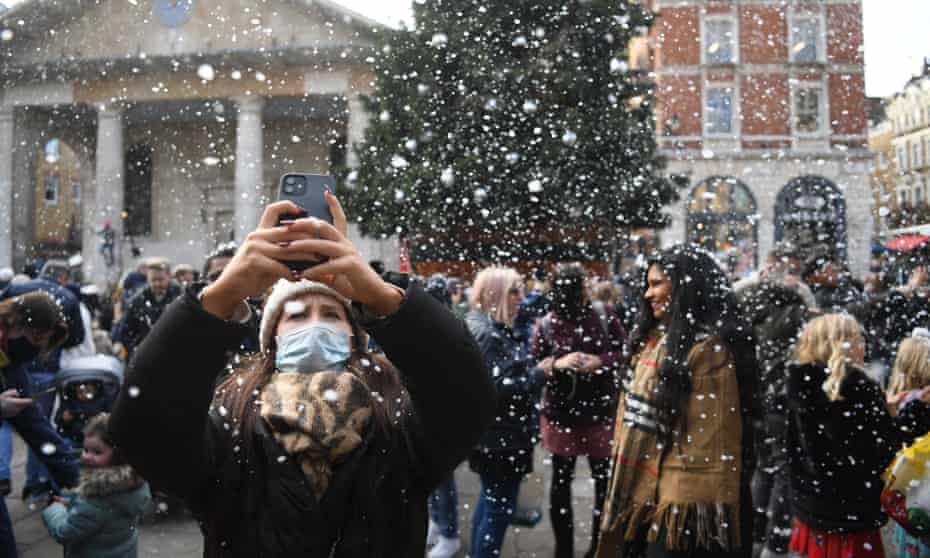 It's hard to find much good news among the waves of grim statistics that have washed over the nation since the emergence of Omicron.
Once again, the NHS is threatened and again, the prospect of a new year lockdown looms. We seem to have gained nothing in the battle against Covid-19 during the past 12 months.
Such an interpretation is harsh, however. Yes, we are again facing a serious medical crisis, but a number of factors suggest there may be some ground for a little optimism, though scientists are careful to add the key caveat that we are only at the beginning of our dealings with the Omicron variant.
Anti-viral drugs
Over the past year, a number of anti-viral drugs, such as Xevudy (sotrovimab) and Lagevrio (molnupiravir), have been shown to ward off serious illness and have been earmarked in the UK for vulnerable people – those being treated for cancer, for example – who subsequently become ill with Covid-19. Both drugs reduce the amount of virus produced in the body after infection and lessen the chance that patients will need hospital treatment.
"Those most at risk, such as cancer patients, are the most likely to need health service care, so with this new, highly infectious strain, these drugs should help reduce the burden of Covid-19 on that population and have a knock-on effect on the health service as well," said Professor Penny Ward of King's College, London. "On top of booster vaccines, these drugs will provide important additional protection for those who are most at risk."
South Africa
Omicron was first pinpointed in South Africa, which then experienced a very rapid rise in numbers of Covid-19 cases. But now these case numbers appear to have peaked, while early indications also suggest that deaths could be lower than they have been for previous waves. Thus, the country is experiencing a relatively brief wave of milder infections. Health officials have also reported that people appear to recover more quickly from Omicron compared with Delta, whether they were in hospital or not.